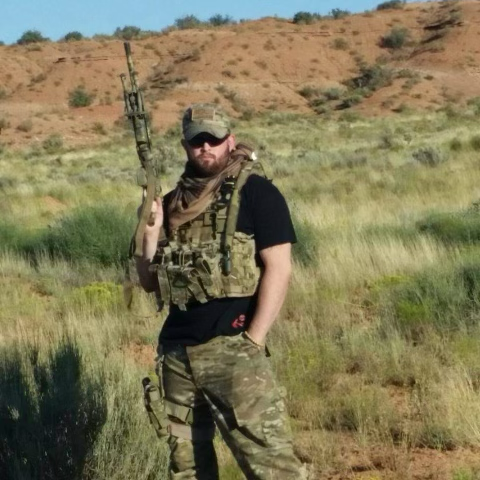 Meet Brenden Borrowman
Brenden Borrowman is the youngest One Station Unit Trainer graduate since the Vietnam War, a proud military veteran, Purple Heart recipient, entrepreneur, and cancer survivor.
He joined the Army at the age of 17, serving as a 19D Cavalry Scout for 5 years. During his service, he deployed to Afghanistan in support of Operation Enduring Freedom with the 4/4 Cavalry in 2011. During his deployment, he suffered traumatic injuries from being shot and blown up, for which he earned a Purple Heart. Brenden reentered civilian life in 2013 as a single father of two children under 3 years old. In 2015, he was diagnosed with Primary Polycythemia Vera, a type of red blood cell cancer. In 2017 Brenden was yet again diagnosed with cancer, this time Acute Myeloid Leukemia, a type of cancer of the blood and bone marrow with excess immature white blood cells.
Borrowman refused to give up and has dedicated his life to making a positive impact in the world. He co-founded ReBoot, a drug treatment center in Utah, combining physical, emotional, and cognitive therapies to address addiction and prevent relapse. His data points have shown that blood flow reintegration to the midbrain and frontal lobe can result in a lasting impact of behavioral therapies for issues like post-traumatic stress disorder and drug addiction, leading to true neurological treatments for neurocognitive issues.
As a way to give back after recovering from his physical and emotional injuries, he joined the Forge Forward Project as Chief Research Officer to end veteran suicide. His research will cure PTSD and shape the future of virtual reality therapy.